Hello.
First of all. New list looks nice with Contact Types showing different colors.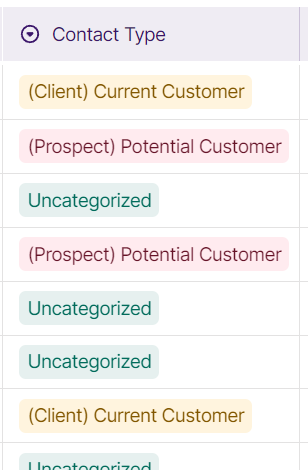 Question: Is it possible to change the colors assigned to the contact types?
It's just easier to see it and understand if they are uniform to what we used from our "sheets" and previous CRM.

I hope this is possible.