My name is Chris and welcome to Copper! In this tutorial, I will walk you through how to approach customizing Sources in Copper.
Note: As of March 2022, Opportunities in the Copper left-hand menu is changing to Pipelines. Click here for more information.
What are Sources?
Source is a default dropdown field located on Lead and Opportunity records. It's used to store information on where your team first encountered that Lead or Opportunity. When filled out reliably, you can use it to understand larger trends in customer acquisition and conversion.
How to customize Sources in Copper
To edit your sources, Copper Admins can navigate to Settings > Customize > Pipelines > Opportunity Sources.
By default, Copper comes set with three Source drop downs: Advertising, Cold Call and Email.
We highly recommend customizing all of your Source options, including the default sources. If this is your first time identifying your Sources, try looking back at the past of business and identifying the main channels that drove your pipeline. This will provide a starting point, but you can always come back and add more Source options.
Reporting on Sources
Sources can be pulled into Reports. This will allow you to gain measure the success of each of your Sources. For example, you can break down the number of Opportunities by Source or look at the total revenue that originated from each Source.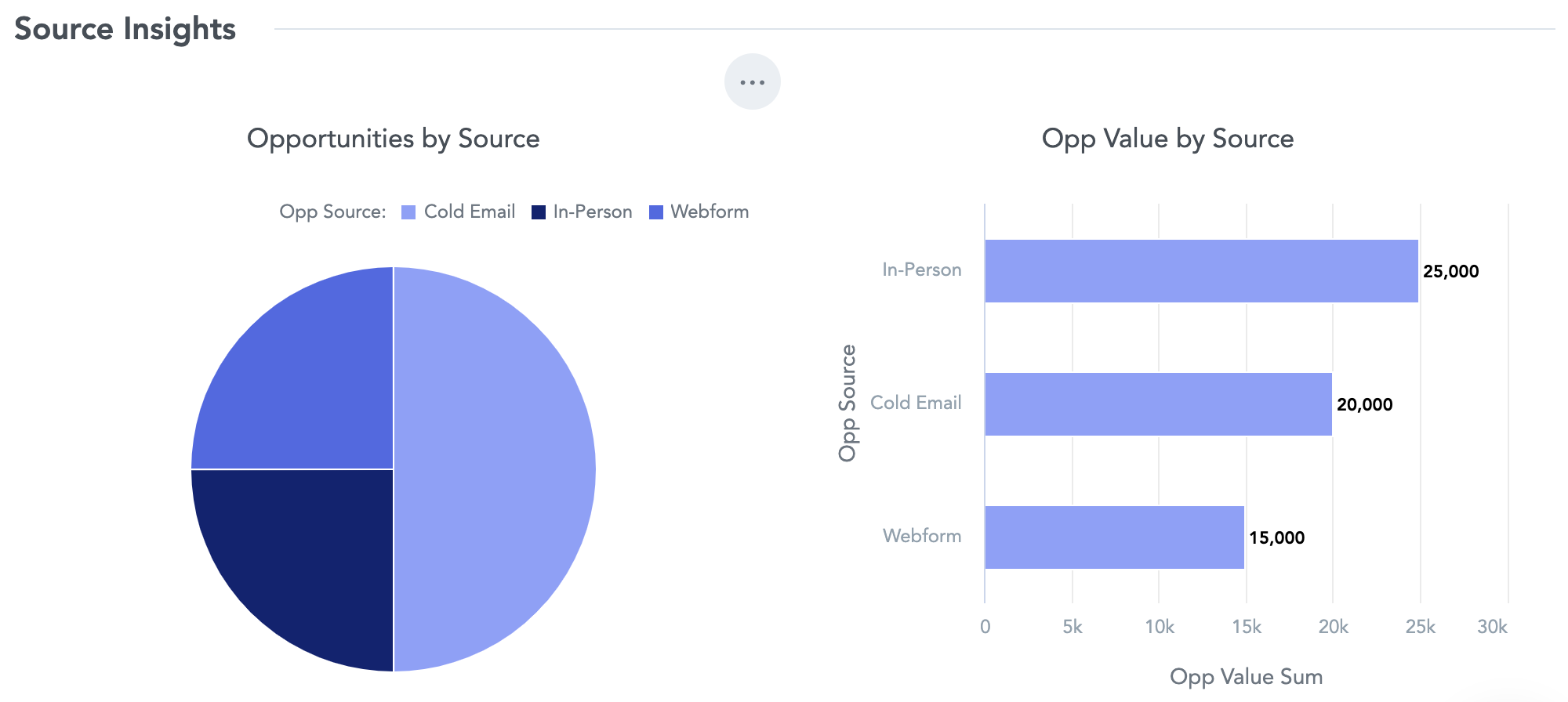 For more training on building custom reports, I recommend checking out our guide on Reports and attending Copper's weekly Q&A to get your questions answered live.
Let us know in the comments if you found this guide helpful!