Our updated Copper and Mailchimp integration is here! Brb, while we do a happy dance 💃
The new super-smooth 2-way sync integration includes standard and custom field mapping, tag syncing and engagement metrics to supercharge your email game. This upgrade means both Copper and Mailchimp databases are always current — no email or lead is left behind 🙌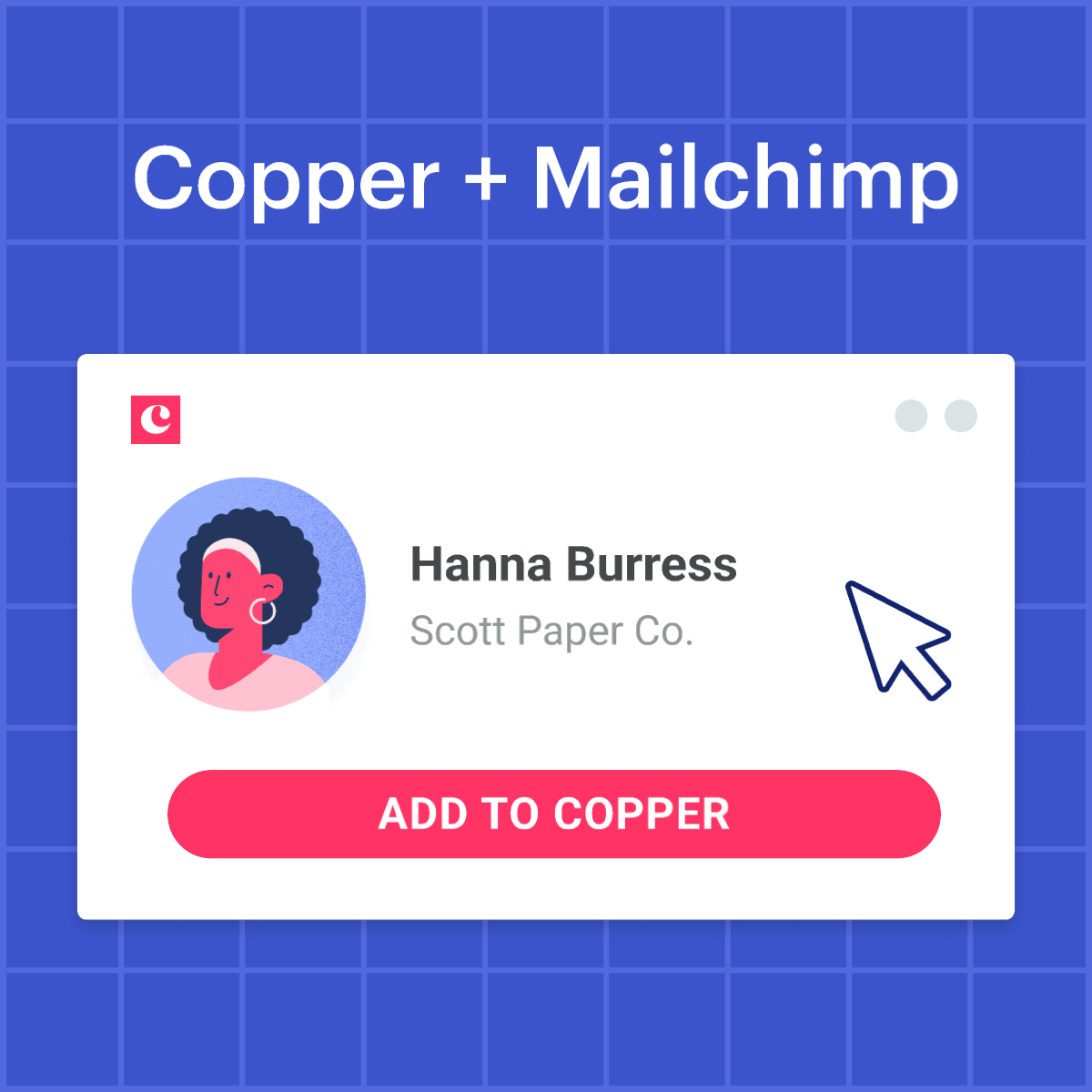 The new 2-way functionality allows you to do more than ever with Copper and Mailchimp:
👉 Automatically add or remove contacts in both Copper and Mailchimp
Keep your entire customer base up-to-date in each system with automated sync. People and Leads from Copper will push to Mailchimp audiences, and vice versa. The sync triggers on creating and updating records in either platform. 
👉 Segment smarter with automatic syncing of fields and tags
Level up your personalization by bringing in the right customer details through 1:1 sync of fields and tags between Copper and Mailchimp. 
👉 Access the full picture of audience engagement, all in one place
View audience campaign performance and engagement directly in Copper — no need to switch tabs to view analytics in Mailchimp.
How do I get the new integration? 
The new integration is native to Copper. You'll find it under Settings > Integrations > Integrations. Once there, locate the "Mailchimp" integration tile and hit 'Connect'. Read the full instructions here or watch the how-to video below!
What happens if I'm using the previous Copper and Mailchimp integration? 
The previous version of Copper's Mailchimp integration (Legacy Mailchimp) will continue to work until the end of the year. We suggest you switch to the latest version as soon as you can to take advantage of all the new features 🙂
Happy emailing! 
The team at Copper