Hello Copper Community! Here is an overview and introduction to customizing contact types in Copper!
Note: As of March 2022, Opportunities in the Copper left-hand menu is changing to Pipelines. Click here for more information.
What are Contact Types and why are they important to customize?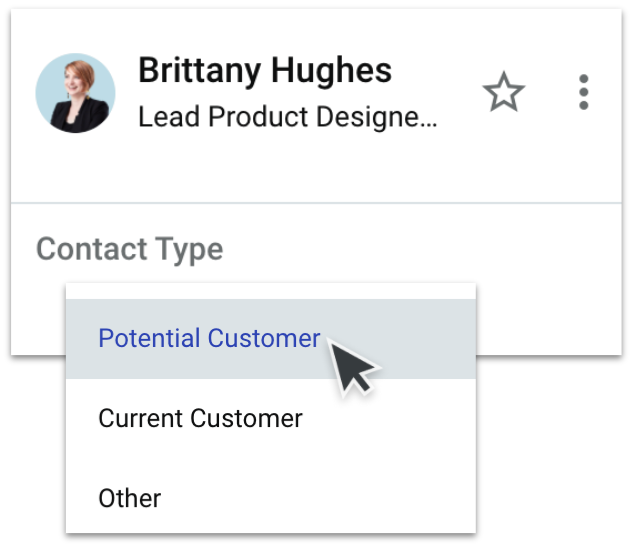 Contact Types are used to define how a Person or Company relates to your business. By default, Copper starts with the following contact types:
Potential Customer,

Current Customer, and

Other
Contact types can be added or renamed to better fit your business's relationships.
To customize your Contact Types, go to Settings > Customize > People > Contact Types.
The relationship between Contact Types and Opportunities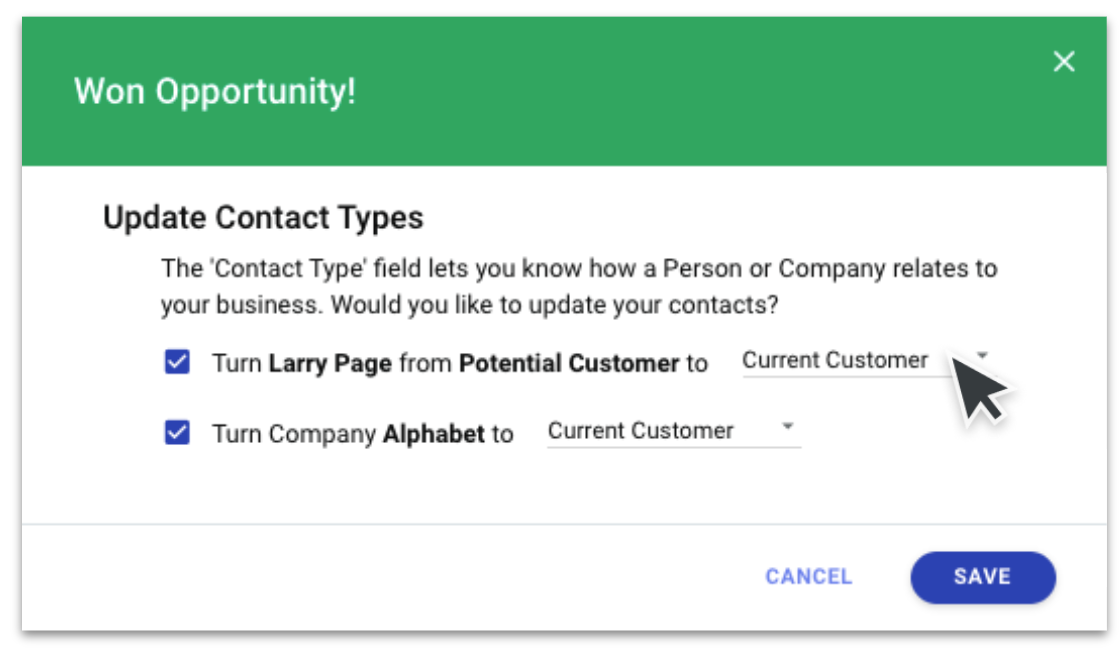 When an Opportunity is Won in Copper, you will be prompted to update their Contact Type. This removes the need to revisit your contact's details separately to update their contact type, saving your team time and ensuring customers are always marked correctly in Copper.
Additional Contact Types to consider
What are some additional contact types that you may consider creating? Additional contact types in Copper will be unique to your business and should represent the relationship to any other contacts you will be storing in Copper. Or, a further breakdown of your customer types.
Other contact types might include:
Partners

Resellers

Distributors or Vendors

Contractors or Freelancers

Other business relationships.
You might also choose to break down your contact type into more granular categories. For example, instead of a single contact type for 'Current Customer,' you might create a contact type for 'Current Customer (Retail)' and 'Current Customer (Wholesale).'
Customizing contact types will allow you to quickly filter and identify the people and companies that relate to your business.
When you're ready to customize your Contact Types, go to Settings > Customize > Contact Types in the Copper web app. Note, only Admins can edit Contact Types.
Let us know in the comments if this guide is helpful!