The Copper mobile can help you log your SMS text messages and calls to a contact's activity log. 
Learn more about it below!
This guide is split up into two sections:
This feature works differently in iOS and in Android, so please read through the section that applies to you.
Note from December 2021: this is a new feature so you may have to update your app in the App Store or Play Store before you can enable it.
Automatic SMS & Call Logging on Android
On Android, the Copper app can automatically create an activity when you send texts or have phone calls with your Copper contacts.
To enable this feature:
Open the mobile app on your device and click the "more" button in the bottom right corner.
Select Settings.
Select SMS or Phone, depending on which type of logging you'd like to enable.
Click the toggle in the Tracking box.
You will be prompted to allow the Copper app to access your SMS or call history. Accept the permissions to continue.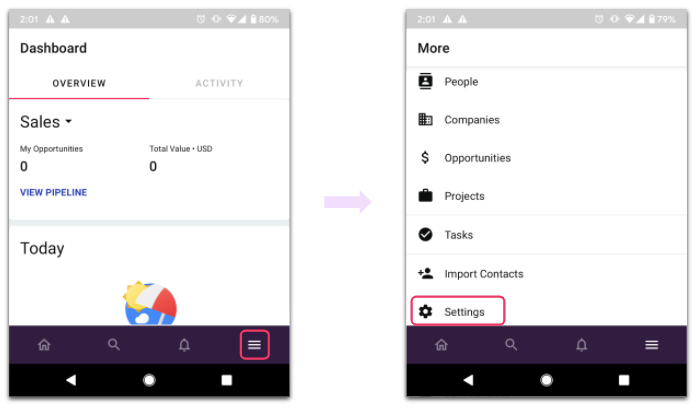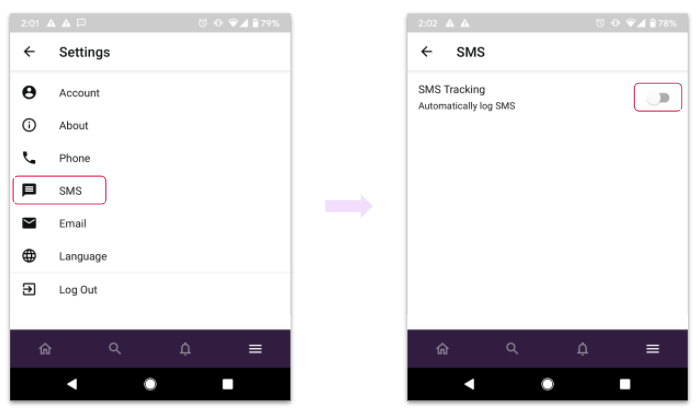 One you've got that set up, Copper will create an activity for each text message you send or receive from a Copper contact. Just make sure their contact record in Copper includes the phone number you're texting!
Note that this feature does not log the contents of each text message. However, it will provide a timestamp if you need to refer back to that specific SMS later on.
Assisted SMS & Call Logging on iOS
The Copper iOS app can help you log outbound SMS messages and calls that you from the Copper app.
To do this:
Open a contact profile's profile in the Copper app.
Click the "Message" or "Call" button in their profile.
Complete your SMS message or phone call.
After you hit send or complete the call, the Copper app will ask you if you'd like to log that activity. Hit the "Log" button to do so.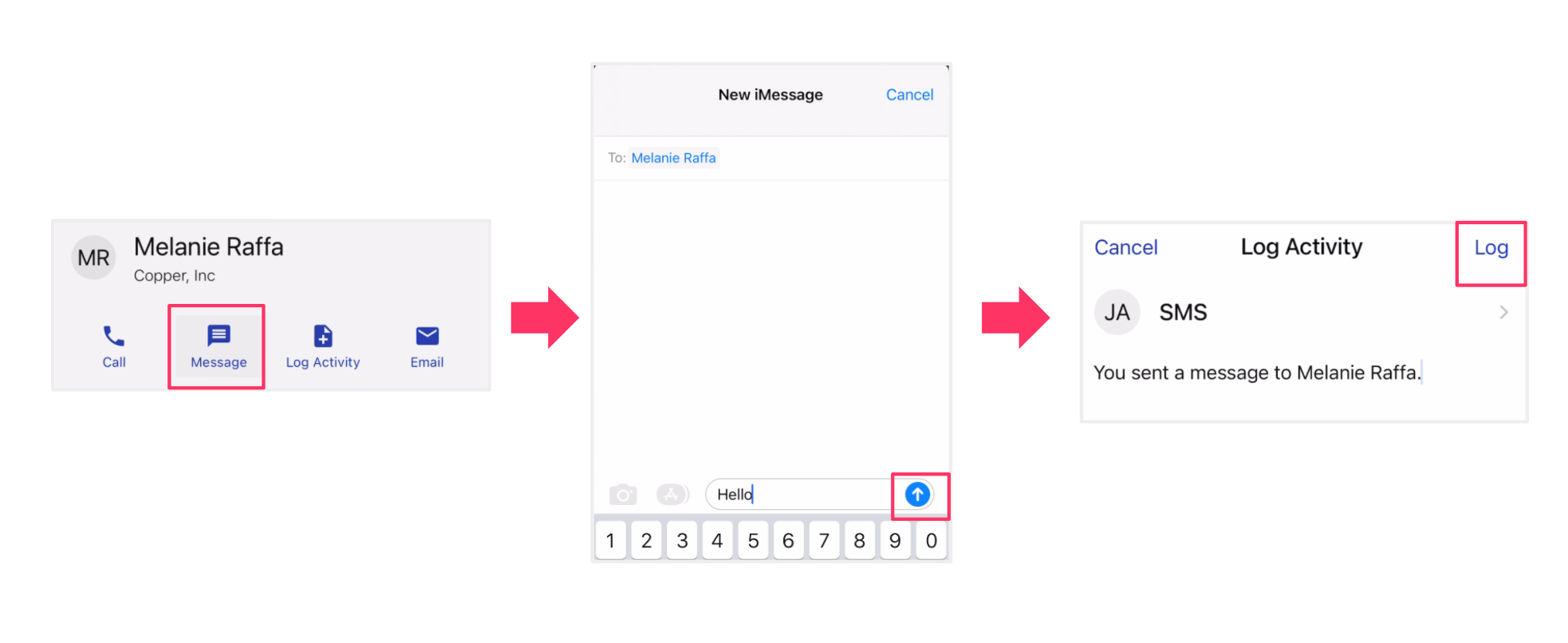 Due to restrictions from Apple, the Copper app cannot directly access your SMS message or call history. This means that we cannot log:
The contents of any SMS message
SMS messages you receive from a contact
SMS messages you initiate from outside the Copper app
Calls you receive from a contact
Calls you initiate from outside the Copper app
Have feedback or questions?
We'd love to hear from you! We're working very hard to improve the Copper experience on mobile and as a whole. If you have any questions, leave them as a comment here or post them in our forum. If you have any suggestions for the product team, post them as an Idea in our community.