This week, we introduced a new navigation to our iOS app, sunset 'Participants' view from the Copper Chrome extension, and continued to squash bugs 
Mobile app
We've re-designed our navigation on iOS to create more consistency with the Google apps you know and love. You'll be asked to turn on the new navigation following your next app update. You can also turn the new navigation on or off by clicking the ☰ tab.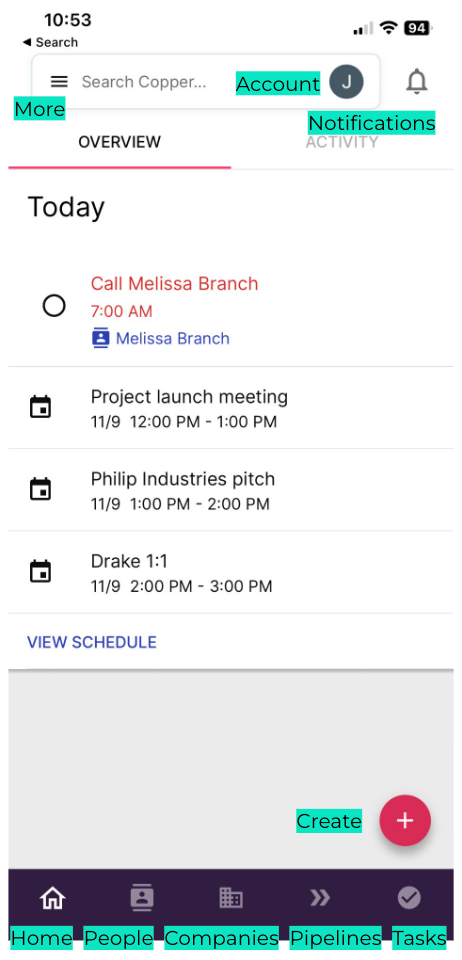 We hope to introduce the new navigation to Android in the coming months — stay tuned!
Chrome extension
Improving Chrome extension reliability
We continue to make improvements to our Chrome extension, including:
Preventing Copper users from being counted as an "email open" when they read their own emails in Gmail on desktop.

Now officially supporting split-pane view in Gmail.

Improved reliability in identifying other Copper users and colleagues at your organization.
As part of these improvements, you may be prompted to re-enable or refresh your Chrome extension to gain access to these updates. For more information and instructions, click here.
Participants view
Copper has decided to sunset the "Participants" view in the Copper Chrome extension.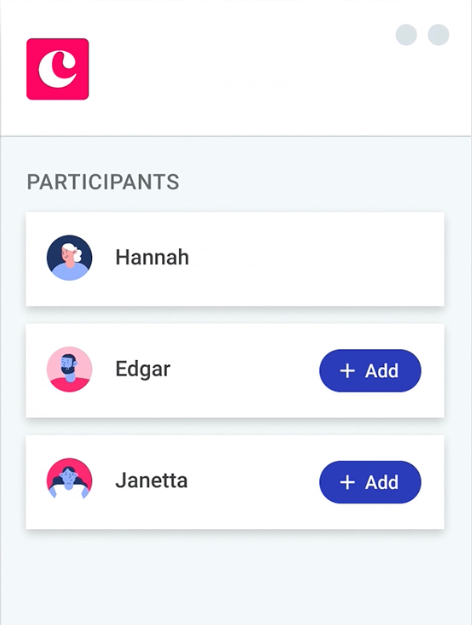 This feature was introduced in November 2021 and was intended to make it easier to find and add contacts that were not already in Copper. However, we've received feedback from customers that the Participants view added additional friction to their workflows by requiring several clicks to see contact details, past activity, and related information.
We've made the decision to revert back to the previous behavior, where we display the contact record of the person who replied most recently.
This change will be rolled out automatically over the next couple of weeks.
Bugs & Enhancements
We've fixed a bug where Opportunity cards did not automatically re-sort after clicking the "Sort By" filter.