Hello Copper Community! We are starting to deploy a series of updates to the Copper Chrome Extension that will improve our email open tracking feature by eliminating false positives. These updates will require you to accept new Google permissions.

In most cases, Chrome will automatically prompt you to accept these new permissions: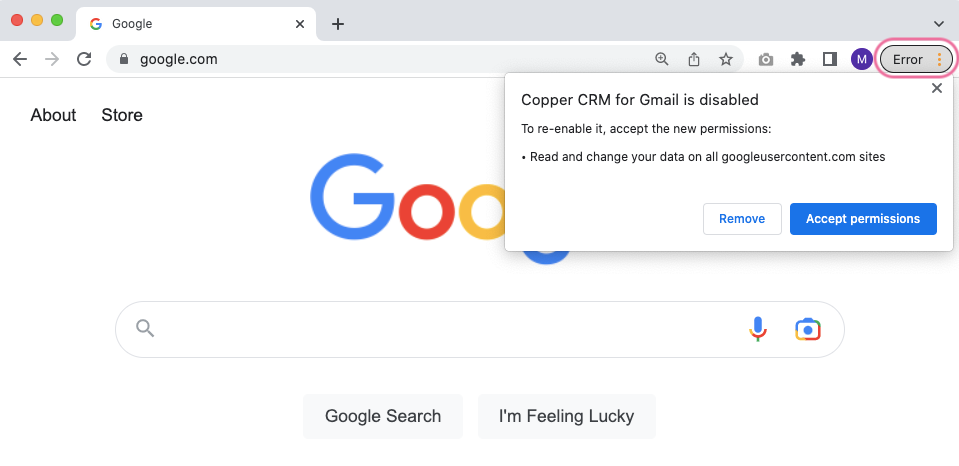 However, if you do not see this prompt or do not accept the new permissions, the Chrome extension may stop working in Gmail and Google Calendar.
To re-enable the Chrome extension, open up your Chrome extension settings by using the puzzle icon in the top right corner of Chrome: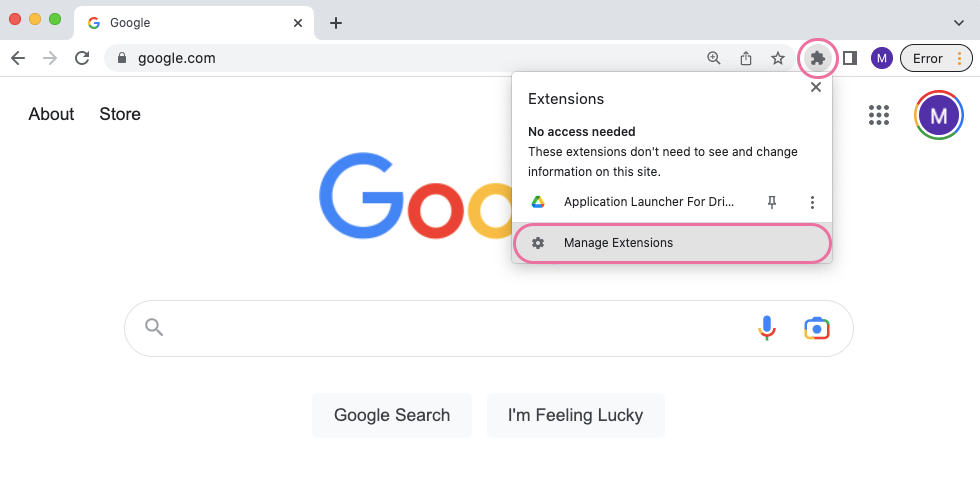 You'll see a box for Copper and a toggle to re-enable the Chrome extension: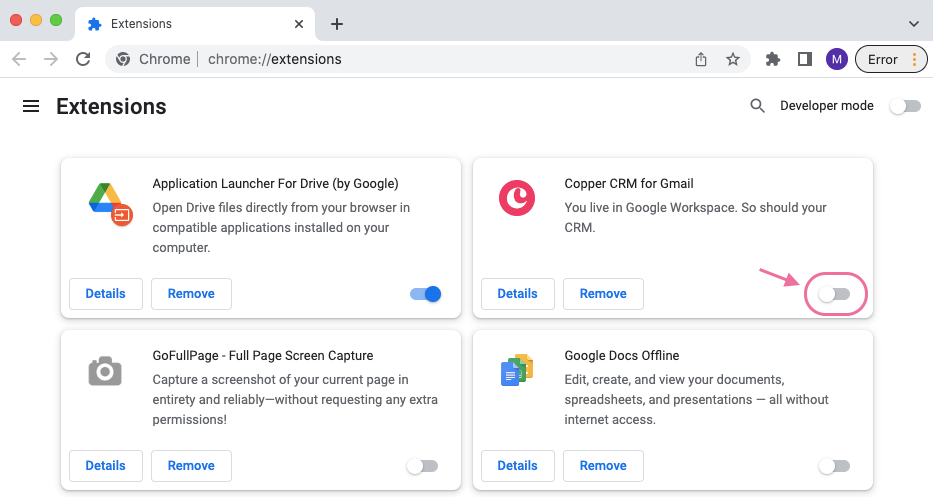 Click the toggle and then select "Re-enable"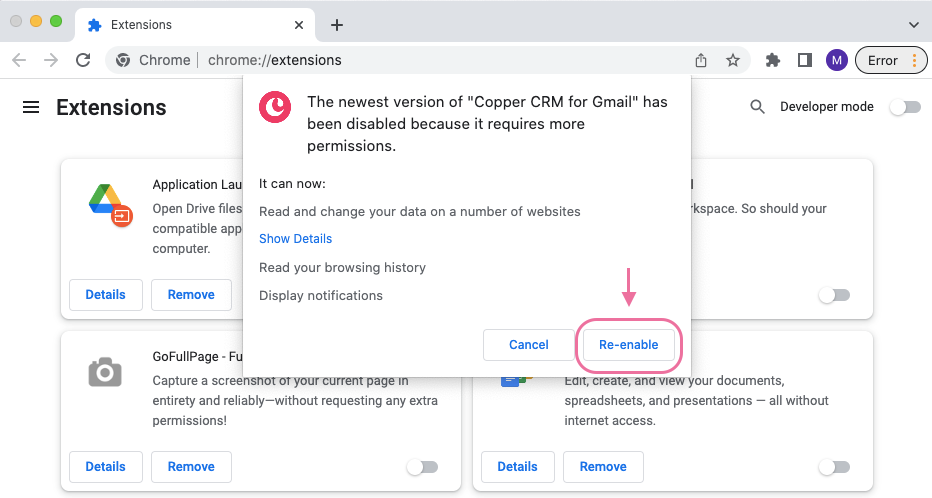 That's it! The Chrome extension will continue working as before - except better, with improved email tracking!
If you have any questions, feel free to post a comment below or contact our team using the in-app messenger icon.