This week, we started rolling out new support options in our mobile app, provided new settings for admins and account owners to set the default email visibility for all users, and sunset our legacy Google Workspace add-on.
Mobile
You'll soon be able to chat with our support team, access support links, and learn about new features directly from our iOS and Android mobile apps! Click the menu in the bottom right corner, then click "Help & Support.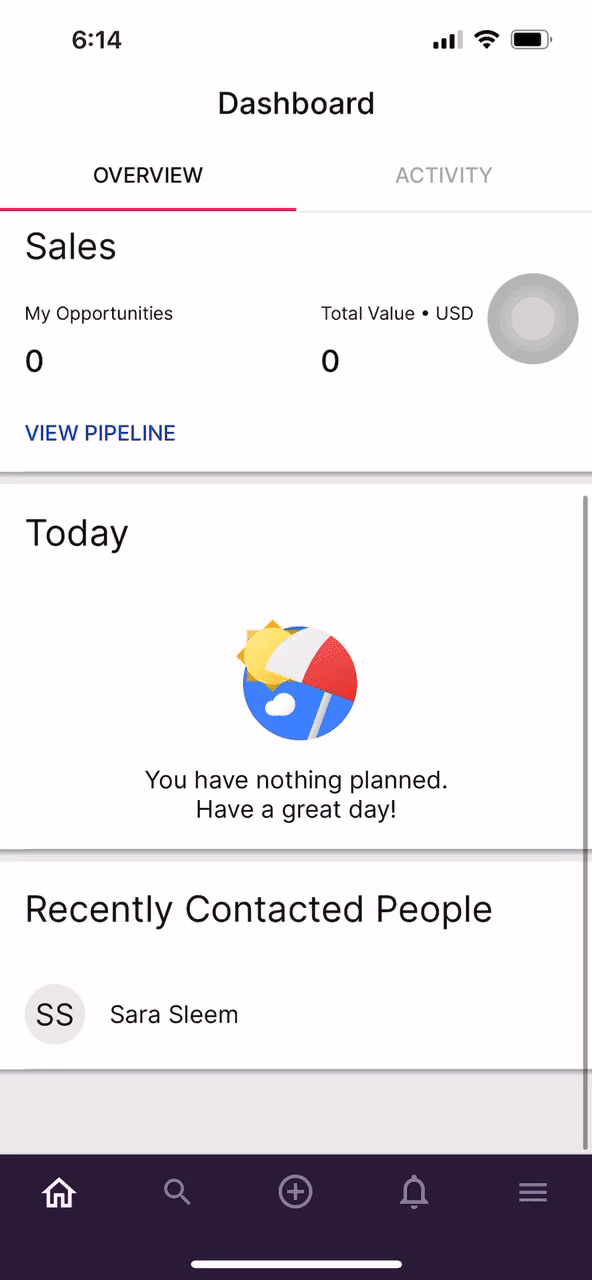 In addition, you'll soon be able to upload files from Dropbox to Copper from the Android app. You also now have the option to take a photo or attach a previously taken photo on Android. 
Settings
We rolled out a new setting that enables Copper admins to set a default email visibility for all account users. Until recently, your Copper users could decide if they wanted their email content and files to be visible to all other users by default, or private. Now, admins can set the default email visibility  for all users.
At Copper, we're all about transparency. We've found that giving teams visibility into the conversations happening with their customers is instrumental to their success with Copper. For that reason, we strongly recommend changing your organization's setting to "always visible by default." 
Just head over to Settings > Personal Preferences > Email Settings and Templates. Scroll down to "Individual Email Visibility Control (Admin)" and select "No (Always visible by default)." It looks like this:

Once this setting is changed, only new emails will be set as visible. Previously synced emails will retain their original setting. End-users can still mark any individual email as visible or private, if required, within records.
Google Workspace Add-On
We've made the difficult decision to sunset our legacy Copper CRM Add-On for Google Workspace, and focus our development efforts on the Copper Chrome Extension.
Our Chrome Extension has a number of added features that the Add-On did not have, including:
Full functionality across all record types

Surface synced files, and attach files from Copper

See additional information from connected tools like QuickBooks and Mailchimp

Create tasks and reminders from emails and records

Email templates and merge fields
We do still offer our Copper CRM for Google Sheets Add-On, which allows you to export data from Copper into Google Sheets. It was also recently selected as a Recommended for Google Workspace app.