Copper's product team is exploring ✨two new feature ideas✨ and would love to talk with some users to get early feedback on our direction. More info on each idea is below, along with quick surveys to capture your thoughts. 
💡Idea: Multi-channel inbox
A unified feed to help your team manage communications with your customers cross-channel – shared inboxes like hello@, Facebook Messenger, SMS, etc.
Interested in this idea? Give feedback in a super quick survey here: https://forms.gle/v8CRwXP13cwHvCRGA
💡Idea: Client-facing workspaces
A centralized hub for your team to collaborate directly with your clients – communication, tasks, documents, etc.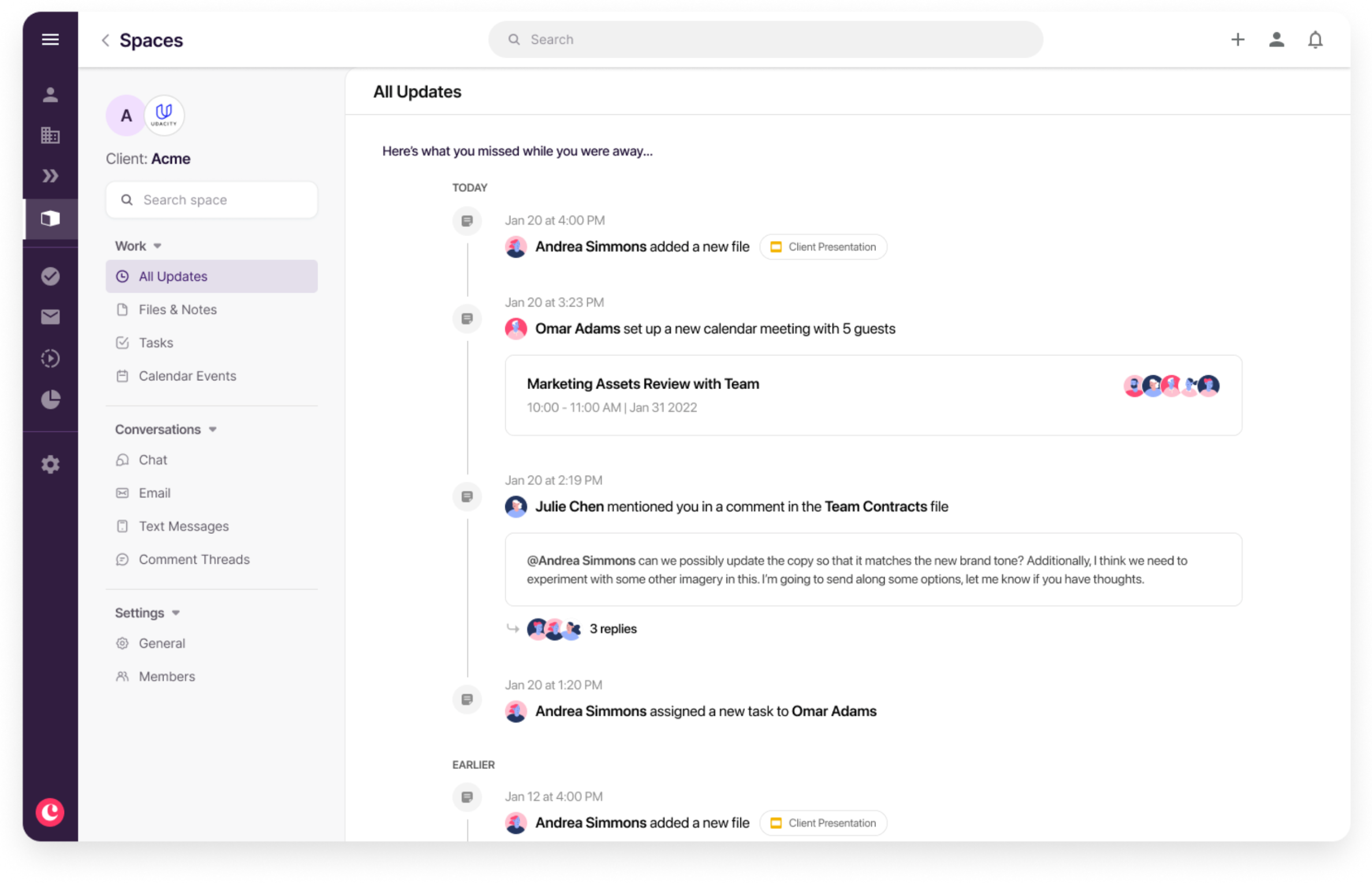 Interested in this idea? Give feedback in a super quick survey here: https://forms.gle/jiuL7af2NGgRxuJZ9
 
Both ideas are very early stage – but that makes your feedback all the more important! And yes, you CAN give feedback on both 🙌
Thanks for your time,
Copper Product Team