Hi Copper Community, 
I've recently started using Copper and building reports based on report templates. However, activity related reports (e.g. Activity by User, Activity Touchpoints by Company /Person & Opportunity) do not seem to work. They always show "No data for your filter selection" although I've plenty of activities on companies and persons. I've tried adjusting data range to "all time" but it does not help.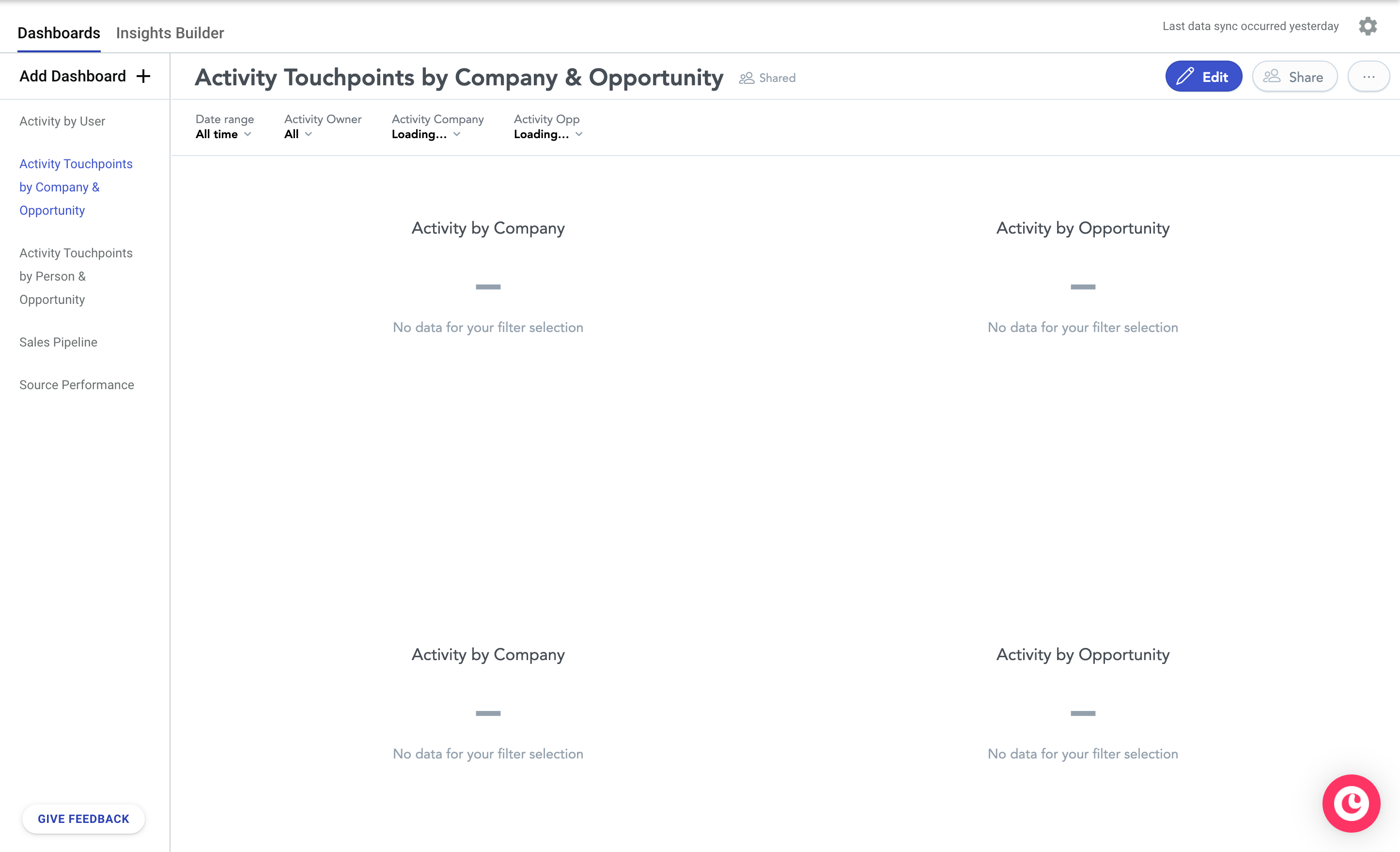 Can anyone help? Thanks!