Hello!
I had initially used a multi-selection drop-down to record custom field of source… only to find out after the fact that it does not feed into Source for sales reporting - oops!
Before going into edit 1 by 1 each Opp Card, can someone please confirm that this field, with my custom sources, will in fact feed into the Source Report? Due to the 24hour delay in syncing, I can't see the field attributes in my report now, and I dont want to spend the day editing only to find out later it doesn't feed into the Source Report.
Thank you so much!!
Summary: Does the custom data in the highlighted field below, when used in Opp Pipeline, feed into Source Reports? It's not "drop down" but the icon/legend  is a Large dot with a smaller dot inside it.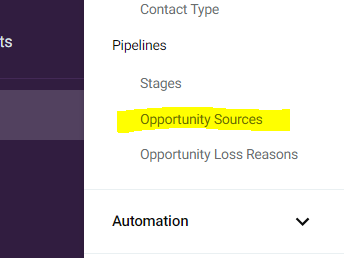 Best answer by Michelle from Copper 28 April 2022, 17:17
View original