Hi Copper community!
Our teams have been hard at work over the past couple of months figuring out how we can make it easier for you to stay organized, find the information you need faster, and become even more efficient. 
We're excited to share our new list views is on the way – now better and bolder! Here's a sneak peek at what we have in store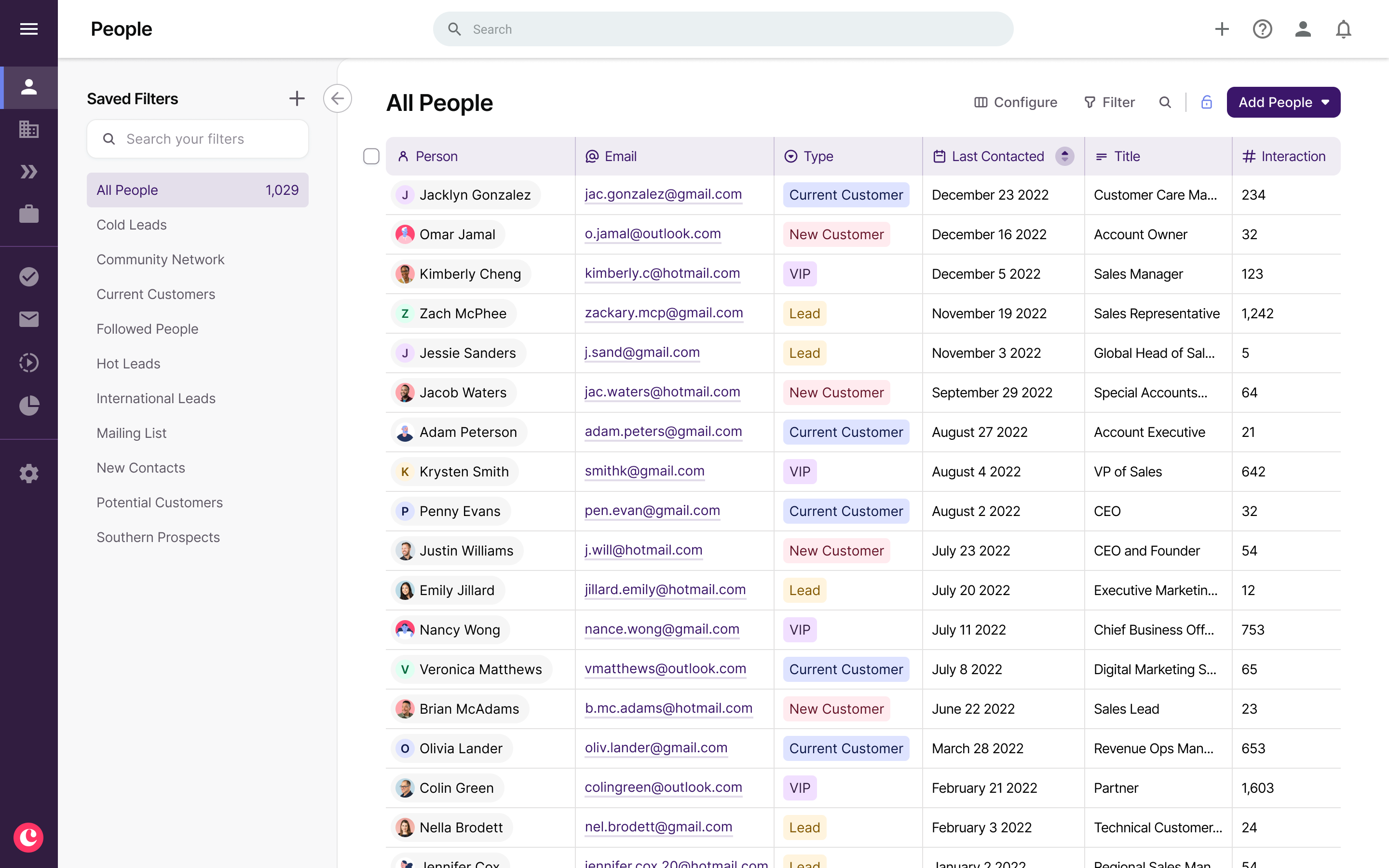 We're inviting customers to join our private beta to test it out and share their feedback. 
What can I expect during the private beta?
Better : Make reading and understanding your data even easier with user experience enhancements. 
Bolder : Most CRM users spend a lot of time looking at lists. Let's make looking at lists a bit more fun, shall we? Find what you're looking for faster with new colors, icons, and other design elements that help make your data pop. 
Switch back to old list views anytime: During the private beta, not all functionality will be available. You can always switch back to the old list views if you need to perform certain actions, and then switch back to the new list views at any time. 
What else is in store for list views?
We're glad you asked! While it won't be part of our private beta, we're also working on:
In-line editing: Need to make a quick change to a field? Edit it right from the list view without having to open the record!
Improved list interface: We're improving the way you create a list in Copper – whether that's a list that dynamically changes or one you manually add records to yourself. 
These features will roll out in the months following the launch of our new list views. 
How do I sign up?
Comment below ⬇️ telling us that you're interested! If your business qualifies for our private beta, we will send an email with further instructions starting in early June.