New from Copper
We have been busy working on taking our Google integration even further and are delighted to introduce the first feature to you, our new and improved email reminders

!

We've improved the flow to create email reminders and introduced a dedicated space to see your email reminders from the Chrome Extension Home View, giving you peace of mind that you won't forget anything

and making it easier than ever before to stay on top of those key emails you want to come back to at a future time.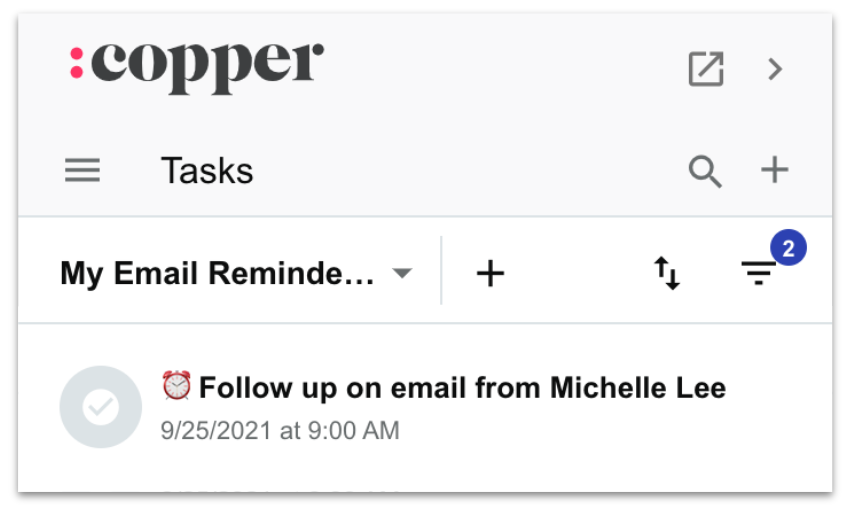 Community
We continue to share new and useful content in our Community. Here's some our latest pieces:
We've also had some great discussions in our Q&A and Ideas forums. Come join the conversation!