New from Copper
Mobile
Contact Import & Sync (iOS & Android)
Do you have any mobile phone contacts locked
away from the rest of your team? With our new contact import and sync functionality, you have the option to manually import your phone contacts, or use auto-synchronization
to keep Copper up-to-date. We've also built in functionality to help you handle duplicates. To learn more, click here.
We will be staggering this roll out over the coming week, so keep an eye out for updates to your iOS or Android app. Depending on your settings, you may need to manually update your app from Google Play or the App Store.
Assisted Call Logging (iOS)*
Assisted Call Logging helps you save time when logging phone calls
in our iOS app. When you start a call within a Copper contact or lead record, Copper will automatically draft a Phone Call activity with a time estimate. You can then add additional context on what you discussed before logging the call in Copper.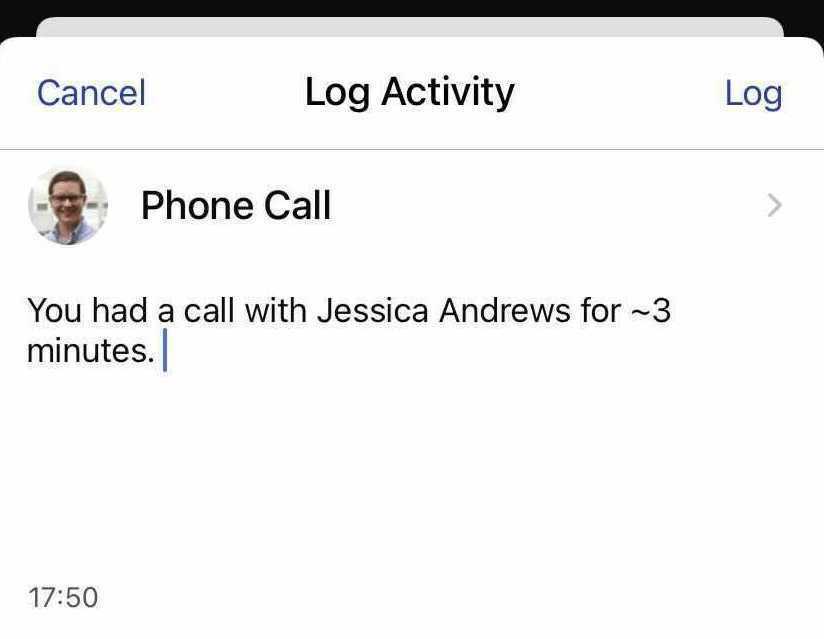 Bugs
We've been busy crushing bugs 🪲 in our iOS and Android mobile apps.
Mobile Search: Fixed a bug in our iOS app that was cutting off the bottom of low-hanging letters (like g & y).

Mobile Log in: Fixed a bug in our Android app that only allowed users to log in with Google. Users can now log in with an email and password.
Terms of Service
Our Terms of Service have changed. To see the current version, please visit www.copper.com/terms.
Zapier Inspiration
Interested in using Zapier
to integrate Copper with your favorite apps, but don't know where to start? For inspiration, check out our Coffee with Copper webinar, learn how Smart Charge America uses Zapier and Copper to supercharge their sales, or read our Zapier playbooks. We've also had some great discussions in our Q&A and Ideas forums. Come join the conversation!
*Assisted call logging is not available in China. For more information, please contact support.