This week, we added an "add new field" button to add custom fields directly on records. We've also made improvements to our support experience.
Custom fields
Admins and account owners can now create new custom fields directly in Person, Opportunity or Company records.
Previously, all custom fields needed to be added in your Copper customization settings. Now, whenever you identify missing data that you want to add to a record, you can simple click "Add a new field" - saving you time and without losing context. From there, you can select the type of field, the name, and which records you want it to appear on.
To add a new field, look for the grey button in the "detail" list while previewing the record in the side tray, or on the bottom left of the record when in full page view.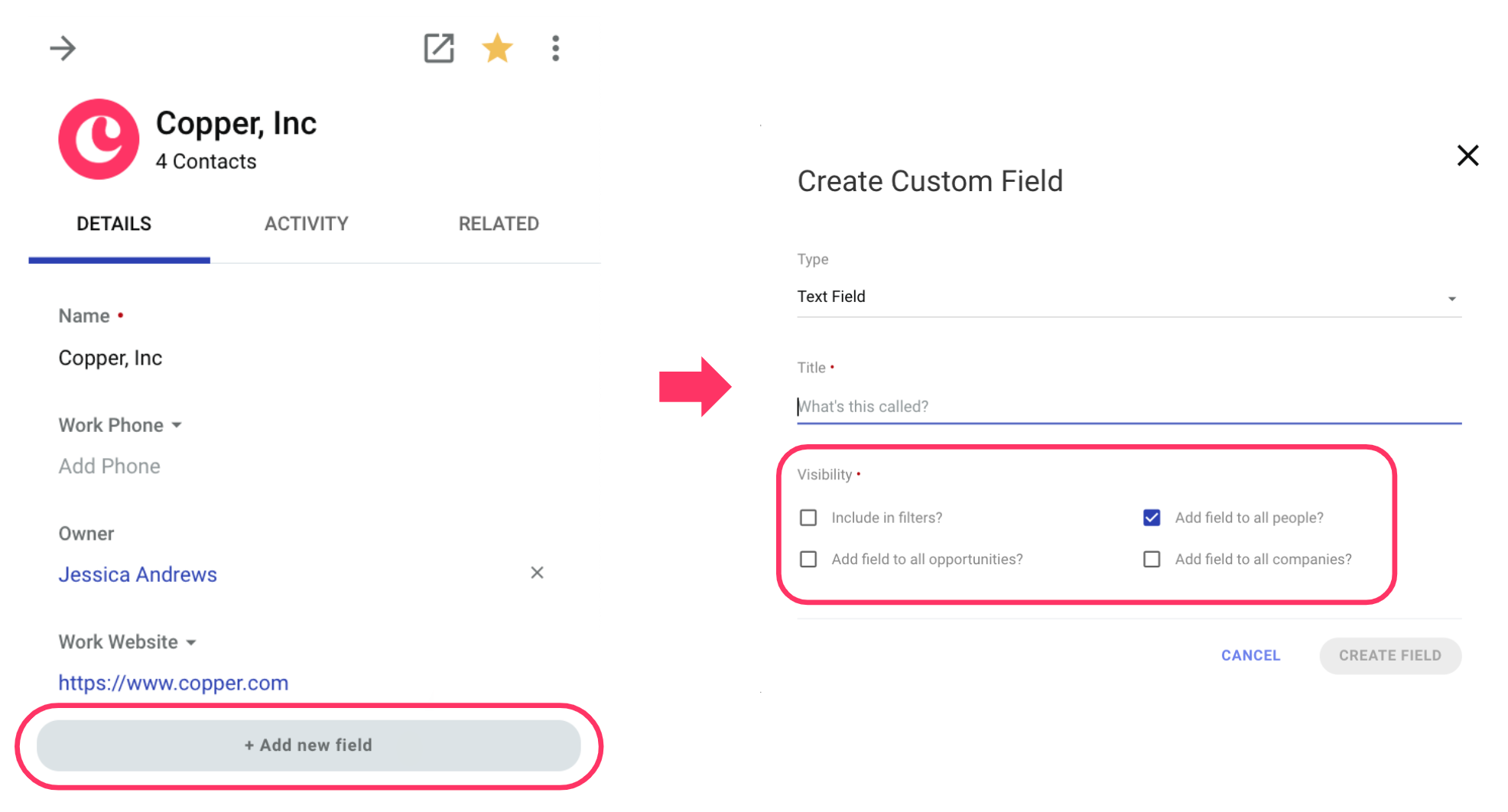 The button only appears to admins and account owners. Editing or removing custom fields can be done by heading to Settings > Customize > Manage Fields on Records.
Support
The Copper support team has been hard at work upgrading your support experience. You can now:
Have quick questions answered by our AI-powered assistant, or talk to a real person. We've invested resources into achieving faster response times.

Chat with our support team from anywhere! You can start a conversation on desktop, then continue your conversation via email via notifications within the Copper mobile app.

Find resources faster, from training documents, webinars, how-to guides and release notes.
On desktop, click the pink help icon in the bottom right corner. On mobile, click the settings menu, then click "Help & Support."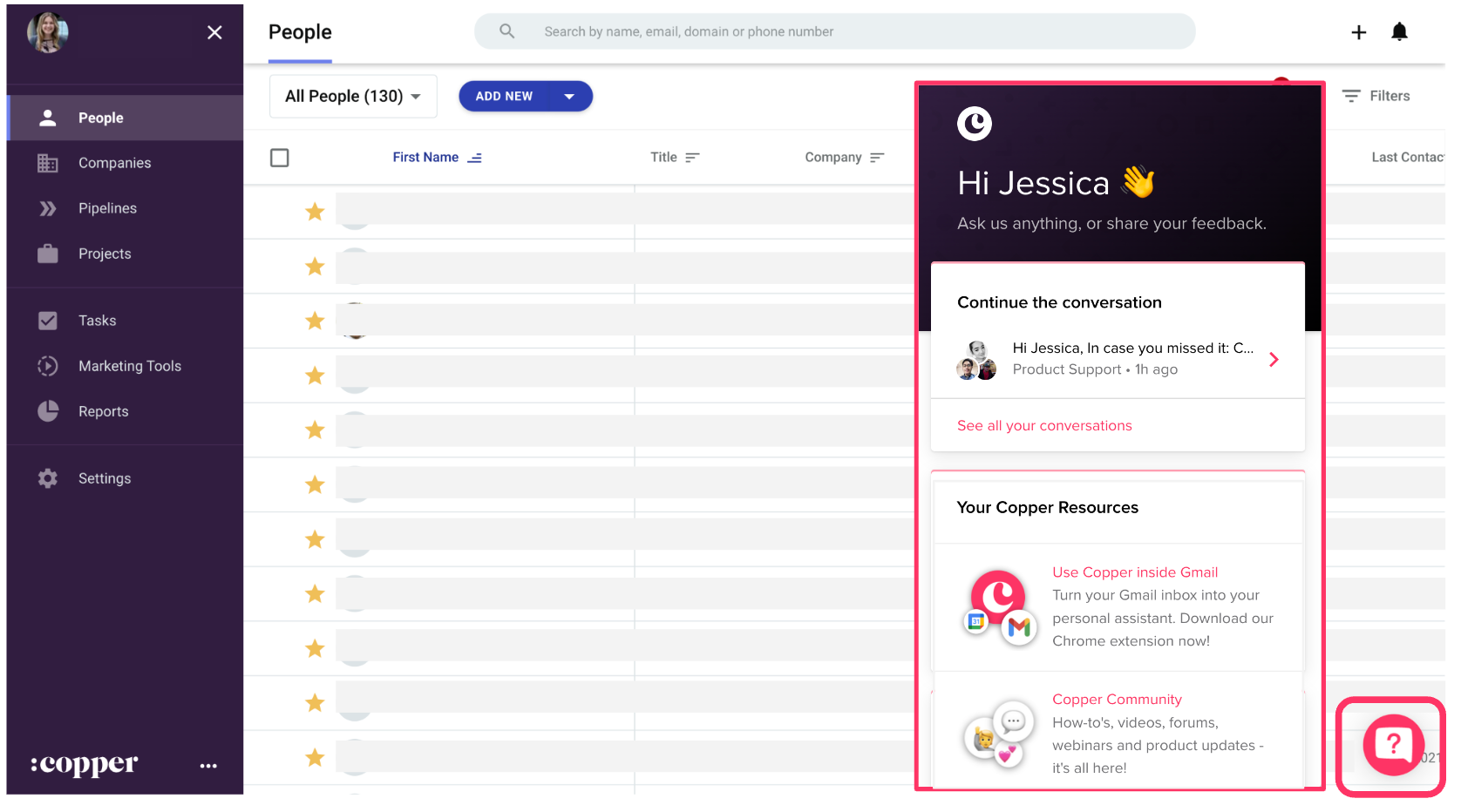 As part of our improvement efforts, the small grey help icon in the top right corner of the web app has been removed. Release notes are now also housed within the help portal. If you want to receive release notes via email as soon as they are available, head over to Copper Community, then click the "Subscribe" button.