In an effort to continue improving the Copper user experience, next month (March 2022) we'll be renaming Opportunities to Pipelines inside Copper's main navigation.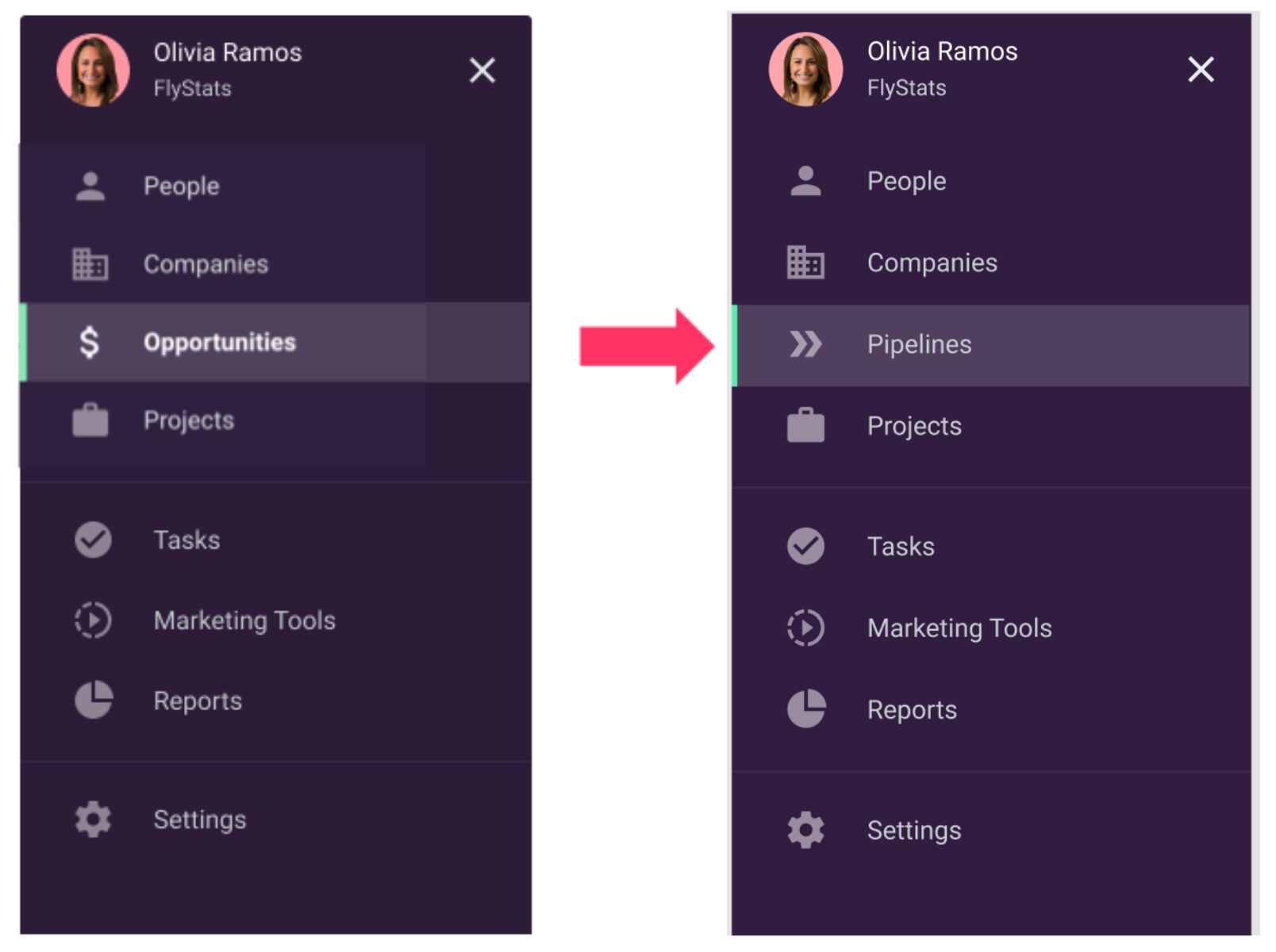 This renaming will allow for a more intuitive experience for new customers to learn where to create their first pipeline.
What will change for current customers? 
The good news is, not much! The only change current customers will see is the renaming of Opportunities to Pipelines in the main navigation. If you've changed the name of Opportunities in your Copper account, the opportunities themselves will retain that name, however the name in the Copper menu will now be Pipelines for all customers. Your current pipelines will not be impacted 👍 
Stay tuned for the official announcement. We'll let you know when the change has been rolled out.