As we have worked to clean up our entries in Copper we decided to add Pipelines for our different software offerings. Since all our pipelines are clearly defined now, we want to make it a required field when converting a lead and setting up the company and specifically the opportunity, but when I go to the Field Settings to set Creation Record Rules and Edit Record Rules, it doesn't given me the option to make it required. Is there anyway to change that without creating a custom field? 
Best answer by Kevin from Copper 29 June 2021, 00:01
Hi @Jodi, Pipeline is a required field on Opportunity records, though it works a little different from the fields that can be optionally set to required. This is because it pre-populated a default value, like Contact Type on People records, and will always have a value. 
Before your users convert a Lead, they should ensure that they update the Contact Type and Pipeline selections, if needed.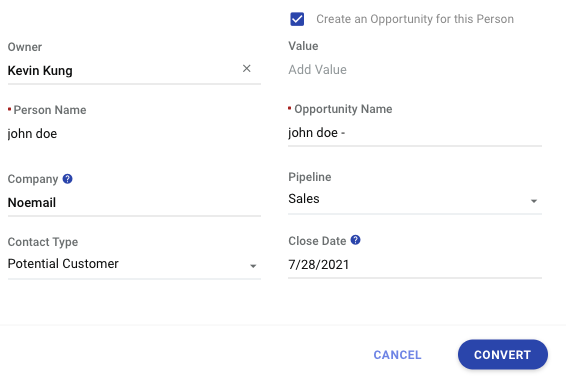 View original