We are using subtasks to standardize workflows using project templates.

Naturally, you'd want the workflow to fall in the order you input it as a subtask.
We have found that the subtasks do not always record in the order input into the task.
Sometimes the subtasks do behave appropriately, most times not.
We spend a lot of time re-attempting to populate subtasks in the correct order.
Here's what it looks like:
Prior to closing task:
Upon re-opening task: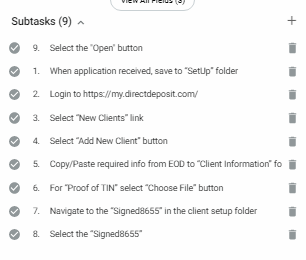 See how #9 populates to the top?

We've found that sometimes if we attempt, re-attempt, and re-attempt, sometimes it populates correctly to the bottom