Due to the nature of our business our sales cycles are very lengthy, we always know it will take at least a year to even get close to closing the opportunity. Is there a way to set the default close date for 12 months/1 year/365 days however you want to set it up or is it only 30 days default and then manually select the date for each opportunity? 
Best answer by Kevin from Copper 28 June 2021, 23:18
Hi @Jodi, you can use our workflow automation feature set the default Close Date to 365 day from the date the Opportunity is created. 

Example setup is below. Come join the our automation webinar if you would like to discuss, weekly on Tuesdays at 9am PST.
https://community.copper.com/training-webinars-45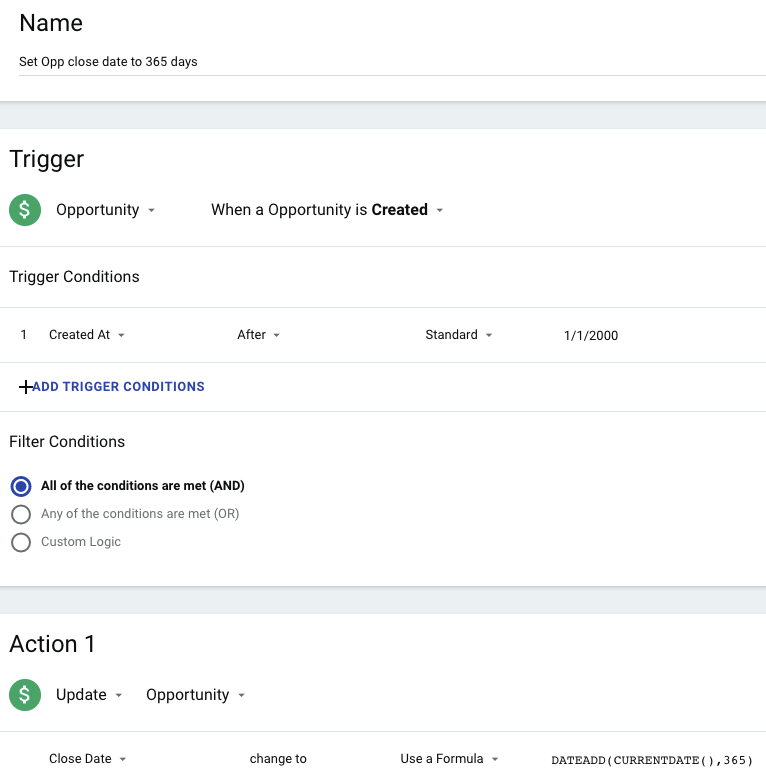 Formula Text: DATEADD(CURRENTDATE(),365)
View original