We have five people with licenses ...but I only want three of them to be able to see a specific pipeline (we're using it to track job applicants.) Possible?
Best answer by Michelle from Copper 28 May 2021, 22:06
Hi @ethanmcc, the answer is yes! Using Teams Visibility & Permissions you can block off access to certain areas for certain users.
First, go to Settings > Team > Visibility & Permissions. Create a team and then click View to open the team details. For that team, go to Access & Visibility and you will see options like this: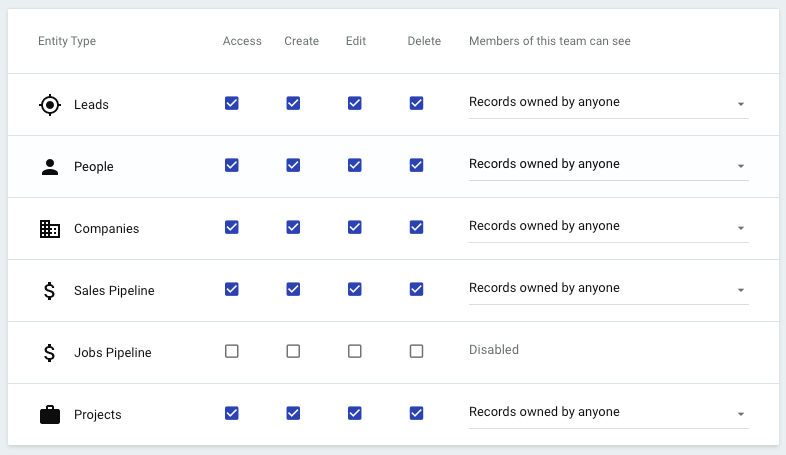 Check and uncheck the boxes according to what you want your team to access. In your case, I recommend creating a team for the two users you do NOT want to see the job applications pipeline and blocking the pipeline accordingly.
Remember to click the button for Activate Team Permissions after!
Here's a more detailed article on Team Visibility & Permissions.
Let me know if that helps. :)
View original